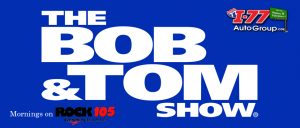 Bob and Tom show
Weekday mornings on Rock 105
Presented by the I 77 Auto Group – Where it's cheaper in the country…really!
Hosted by Chris Colagrosso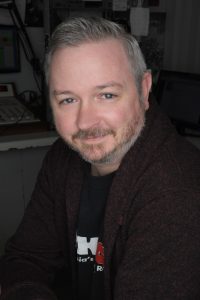 Take a drive East on 60 and you will find Montgomery, Wv, the place where Chris Colagrosso's story begins.  A man who prefers his experiences to be both good and interesting because boring is..well just that, you won't find him turning the camera around on himself to document any of those events as he is not a selfie king.  Chris spends his evenings cuddling up with his wife or some good Chick Fil-A before helping bring Bob & Tom to the ROCK 105 airwaves.