Professional Bull Riders Real Time Pain Relief Velocity Tour
December 1, 2017

-

December 2, 2017
Event Navigation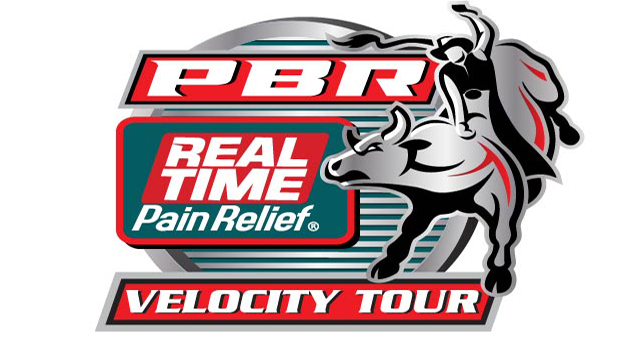 Professional Bull Riders Real Time Pain Relief Velocity Tour
Big Sandy Superstore Arena
1 Center Plaza
Huntington, WV 25701
Friday, December 1, 2017 (8:00 PM)
Saturday, December 2, 2017 (7:00 PM)
Ticket Info:
Ticket prices: $15, $30, $45, $65, $150 VIP
Ticket Outlets: Tickets available at the Big Sandy Superstore Arena box office, online at www.ticketmaster.com, and by phone at 800-745-3000.
Other Event Info:Huntington is the 3 rd stop on the PBR's 2018 Velocity Tour featuring the top bull riders in the
world against the best bulls in the industry.
This is the Velocity Tour's first trip to Huntington.
The PBR IS NOT a rodeo – its two hours of intense bull riding action!
During one night of heart-pounding, bone-crushing action, fans can look forward to seeing a star-studded line-up of athletes.
About The Real Time Pain Relief Velocity Tour
The Velocity Tour showcases the world's top cowboys as they battle the rankest bucking bulls. Its
man vs. beast wrapped in the glitz and glamour that only the PBR can provide. The show will be full of
action, danger & thrills in an all new bull riding spectacular. Viewers from around the world will watch
the action from Huntington unfold on PBR Live! streaming service.
FAST FACTS:
60 tons of dirt is brought in each weekend for a PBR event.
Over 50 bucking bulls are brought to the event.
It takes 7 semi trucks to load in all the supplies for the event.
It takes a crew of 30 guys setting up for 36 hours for the show to take place.
An average PBR bucking bull weighs 1700-2000 lbs.
An average bull rider weighs 140 lbs.
TALK like a COWBOY:
Rank – A bull that is very difficult to ride is considered 'rank'
"That bull right there, he's a rank one, I tell ya."
Cover – When a rider 'covers' his bull, he has successfully ridden a bull for 8 seconds
"Hell yeah, he covered that one."
Chaps – Most people mis-pronounce this word, say like with an "s" (shaps)
Draw – An event's list of bull riders and the bulls they are paired with
"Dustin, what'd you draw tonight?"
Down in the well- Saying used by riders to describe a situation in which a bull is spinning in
one direction and the force of the spin pulls the rider down the side of the bull into the
motion's vortex.
"Ah he's done for, he's got him down in the well."
Fades – A bull that fades during a ride moves backward while simultaneously spinning or
bucking in one or more direction
"Oh shucks, he's gonna buck him off cuz he's fadin' fast."
Muley- Term used to describe a bull without horns
"He done got stepped on by that brown muley.