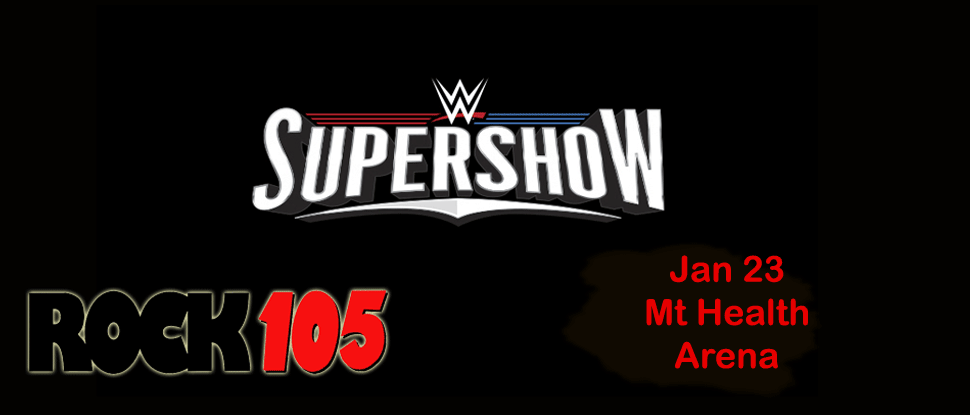 Rock 105 is pleased to welcome the WWE coming back to Huntington Jan 23, 2022 at the Mt Heath Arena!
scheduled to appear:
Seth Rollins, Kevin Owens, Big E, Bobby Lashley, Bianca Belair, Live Morgan, Becky Lynch, Charlotte Flair and many more!
tickets on sale NOW
Chili has your chance to win tickets starting Monday Jan 17th.
All week, he will give you a name….you decide if its an Actor or a Wrestler.
Correct caller with the correct answer wins tickets to the event!!