Rock 105 is ready for another season on Rock This House!!!
This Friday  were are in Nitro as they host Ripley!!
Voting is open: Games for Oct. 9
Hurricane @ George Washington
Nitro @ Winfield
Roane County @ Clay County
Each week, we will load up the Rock 105 caravan and roll out to the winning game, helping build excitement before kick off with games, prizes & some times food!!
Rock 105's Rock this house is presented by:
People's Federal Credit Union:
Serving the Community for 50 years!
Joining is easy for young savers, stop in to any of the three locations. Nitro, Eleanor or Point Pleasant & a representative can get you on your way to saving for your future!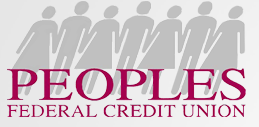 Penn Station East Coast Subs!!