Every Monday Night at 11:20, Rock 105 reaches deep in "The Vault" searching for those deep track you know, love and maybe forgot about!
---
July 25th


Joseph Fidler Walsh was born on November 20, 1947 in Wichita, Kansas, but in his youth he lived in Columbus, Ohio and then later New York City and Montclair, New Jersey. He attended college at Ohio's Kent State University, where he first joined the group the James Gang in 1968. At that time, the James Gang consisted of Walsh on guitar and vocals, Jim Fox on drums, and Tom Kriss on bass in a power trio form. They released their first album, Yer' Album, in 1969. Afterwards, Kriss left the band and was replaced by Dale Peters, creating the most successful incarnation of the James Gang. Walsh's dynamic and creative playing featuring his famously catchy guitar riffs made the band memorable. Their next two albums, James Gang Rides Again (1970) and Thirds (1971), produced such classics as Funk #49 and Walk Away. While the power trio format worked well for the James Gang, Walsh was beginning to become dissatisfied with its limitations. After the release of James Gang Live in Concert in 1971, Walsh left the band to pursue a solo career.
Not quite ready to leave the band format entirely, however, he called himself and his two core backing band members Kenny Passarelli and Joe Vitale "Barnstorm" and released an album of the same name. Passerelli and Vitale would also be the core backing band members for The Smoker You Drink, the Player You Get (1973). While the albums were categorized by many as solo efforts, the three men functioned as a unit, and even played together on Friends and Legends by Michael Stanley. Even after Barnstorm broke up, Vitale continued to be a collaborator and friend of Walsh. Their most famous collaboration is the magnificent Pretty Maids All in a Row which appeared on the Eagles' Hotel California (1976).
Walsh made a name for himself as a solo artist with the hit Rocky Mountain Way off of The Smoker You Drink, the Player You Get (1973). The song was inspired by Walsh's move to Colorado with his wife Stephanie and small child Emma Kristen.
n 1975, Walsh was invited to join the Eagles as founding member Bernie Leadon's replacement. There was some initial concern as to Walsh's ability to fit in with the band, as he was considered far too "wild" for the Eagles, especially by their drummer and co-lead vocalist, Don Henley.
Released on December 8, 1976, Hotel California was the band's fifth studio album and the first to feature Walsh. The album took a year and a half to complete, a process which, along with touring, drained the band.
The second single from the album was the eponymous title track, which topped the charts in May 1977 and became one of the Eagles' signature songs next to Take It Easy and Desperado. It features Henley on lead vocals, with a guitar duet performed by Felder and Walsh.
The hard rock "Life in the Fast Lane" was based on a riff by Walsh. It reached number 11 on the charts and helped establish Walsh's position in the band.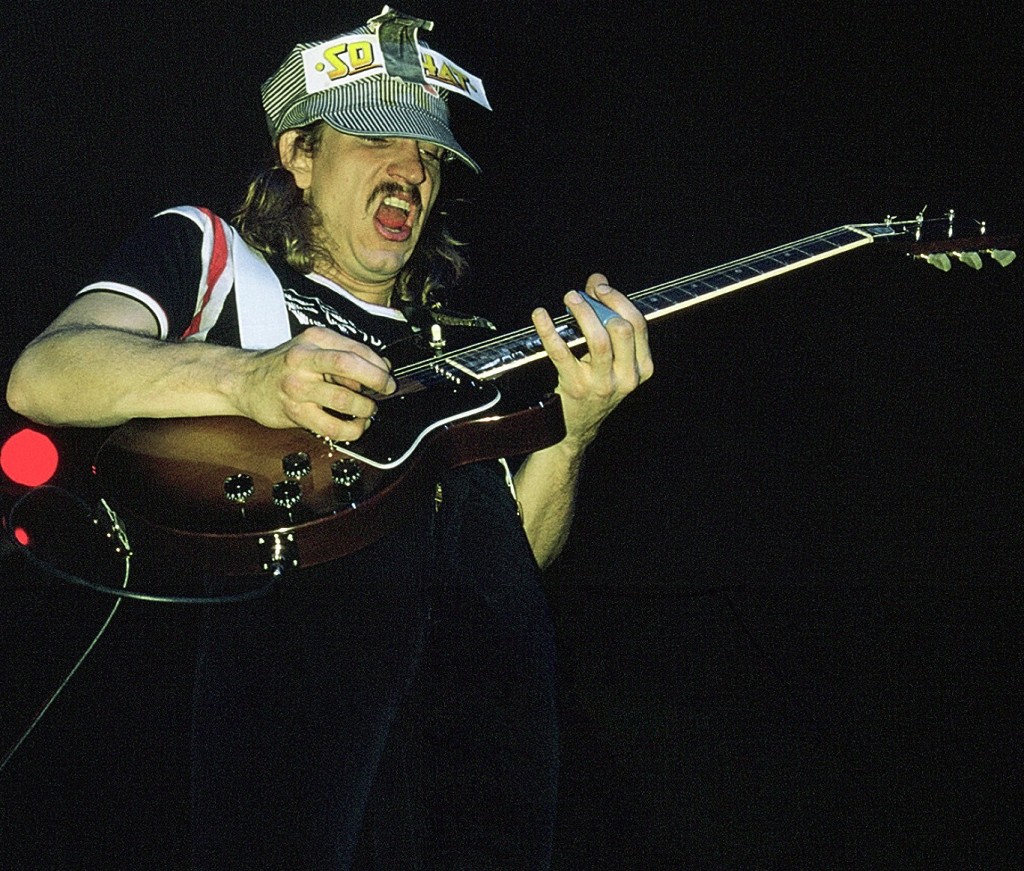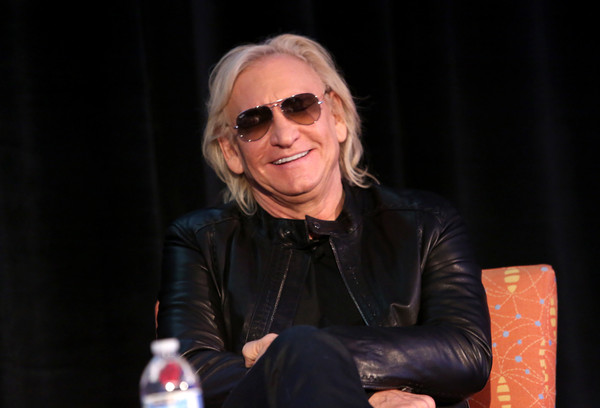 ---
July 18th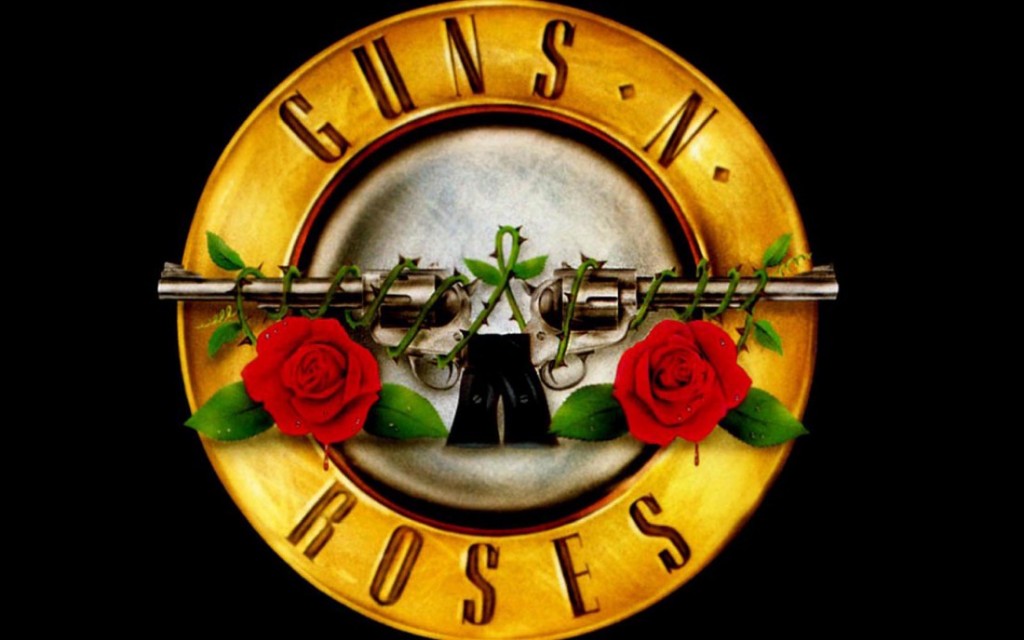 In 1984, Hollywood Rose member Izzy Stradlin was living with L.A. Guns member Tracii Guns.When L.A. Guns needed a new vocalist, Stradlin suggested Hollywood Rose singer Axl Rose. Guns N' Roses was formed in March 1985 by singer Axl Rose and rhythm guitarist Izzy Stradlin of Hollywood Rose, along with lead guitarist Tracii Guns, bassist Ole Beich, and drummer Rob Gardner of L.A. Guns. The band coined its name by combining the names of both previous groups.  After a short time, during which the band reportedly played two or three shows, Beich was fired and replaced by Duff McKagan. Tracii Guns left the band after an argument with Rose, leading to his replacement by Rose and Stradlin's one-time Hollywood Rose bandmate, Slash. Gardner quit soon after and was replaced by another former Hollywood Rose member, Steven Adler.Slash had also previously played with McKagan and Adler in Road Crew.
Guns N' Roses' debut album, Appetite for Destruction (1987), reached number one on the Billboard 200 a year after its release, on the strength of "Sweet Child o' Mine", the group's only single to reach number one on the Billboard Hot 100. The album has sold approximately 30 million copies worldwide, including 18 million units in the United States, making it the best-selling debut album of all time in the US, as well as the eleventh best-selling album in the United States. The success of the debut was followed by the eight-song album G N' R Lies (1988) which reached number two on the Billboard 200. The twin albums Use Your Illusion I and Use Your Illusion II (1991) debuted at number two and number one on the Billboard 200 and have sold a combined 35 million copies worldwide, including 14 million units in the United States. The cover album "The Spaghetti Incident?" (1993) was the band's last studio album to feature Slash and McKagan.
After more than a decade of work and several lineup changes, Guns N' Roses released the long-awaited album Chinese Democracy (2008) which, at an estimated $14 million in production costs, is the most expensive rock album to ever be produced in music history. It debuted at number three on the Billboard 200 but undersold industry expectations, despite mostly positive critical reception. Classic era members Slash and McKagan both rejoined the band in 2016.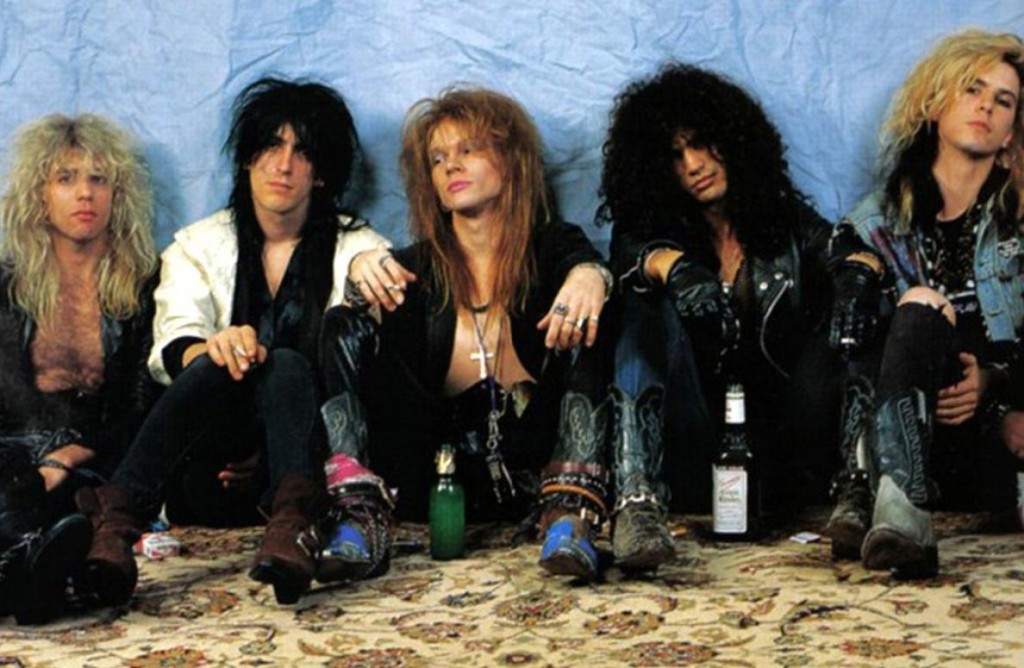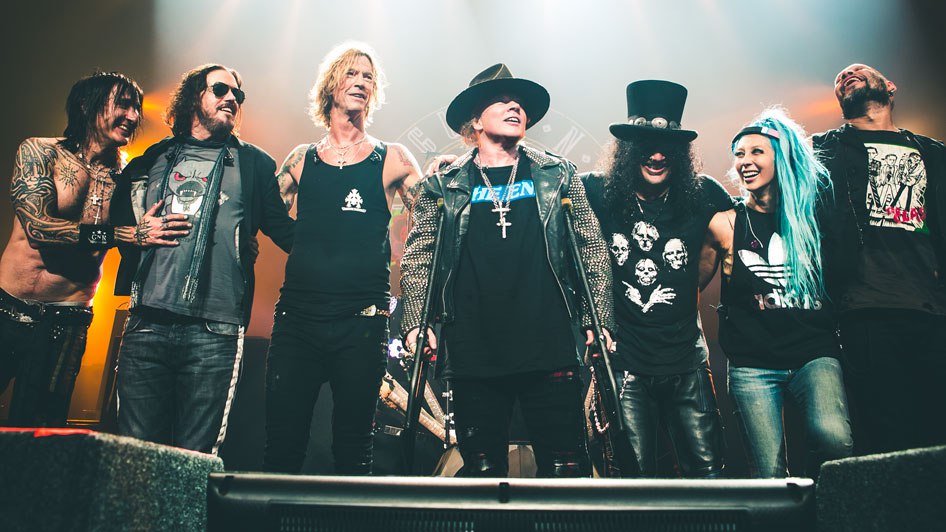 ---
July 11th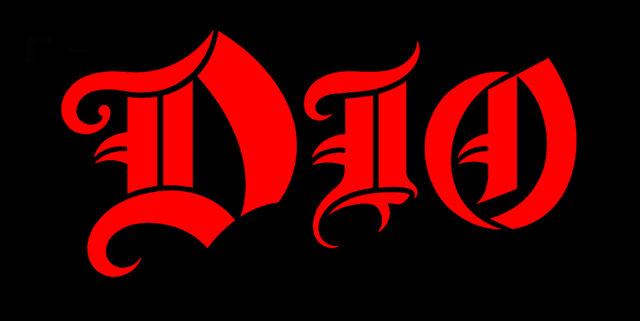 Ronnie James Dio, real name Ronald James Padavona, was born in Cortland, NY, on July 10th 1942. Dio's musical career began in 1957 when several Cortland, New York musicians formed the band, The Vegas Kings. The group's lineup consisted of Dio on bass guitar, Billy DeWolfe on lead vocals, Nick Pantas on guitar, Tom Rogers on drums, and Jack Musci on saxophone. In 1958, the band again changed their name from Ronnie & The Rumblers to Ronnie and the Redcaps. Dio's vocals caught the ear of Deep Purple guitarist Ritchie Blackmore in the mid-1970s, who was planning on leaving then due to creative differences over the band's new direction. Blackmore invited Dio along with Gary Driscoll to record two songs in Tampa, Florida on December 12, 1974. Blackmore stated in 1983, "I left Deep Purple because I'd met up with Ronnie Dio, and he was so easy to work with. He was originally just going to do one track of a solo LP, but we ended up doing the whole LP in three weeks, which I was very excited about." Being satisfied with the results, Blackmore decided to recruit more of Elf's musicians and form his own band, initially known as Ritchie Blackmore's Rainbow. Dio left Rainbow in 1979 and soon joined Black Sabbath, replacing the fired Ozzy Osbourne. Dio met Sabbath guitarist Tony Iommi by chance at The Rainbow on Sunset Strip in Los Angeles in 1979. Both men were in similar situations, as Dio was seeking a new project and Iommi required a vocalist. Dio said of the encounter, "It must have been fate, because we connected so instantly. In 1982, disagreements originating over the mixing of Black Sabbath's Live Evil resulted in the departure of Ronnie James Dio and Vinny Appice from the band.Wanting to continue together as a band, the two formed Dio in October 1982 in the United States with Vivian Campbell (guitar) and Jimmy Bain (bass). The following May, the band released their debut album, Holy Diver. It featured two hit singles, "Rainbow in the Dark" and "Holy Diver", which gained popularity from MTV.