Every Monday Night at 11:20, Rock 105 reaches deep in "The Vault" searching for those deep track you know, love and maybe forgot about!
---
May 23rd


Formed in 1995, Grammy Award-nominated multi-platinum Mississippi rock band 3 Doors Down consistently captivates audiences worldwide. The quintet's many accolades include selling 16 million albums globally, receiving three Grammy nominations, and winning two American Music Awards, and five BMI Pop Awards for songwriting—including "Songwriter of the Year." Their debut The Better Life, became certified six-times RIAA platinum in 2000 and was fueled by the success of juggernaut hit "Kryptonite." This was followed by 2002's sophomore album, Away from the Sun which went triple-platinum and saw similar success with "When I'm Gone" and "Here Without You." 2005's platinum Seventeen Days and 2008's 3 Doors Down each earned #1 debuts on the Billboard Top 200, while Time of My Life landed at #3 in 2011. Ignited by the single "In The Dark," 3 Doors Down unleashes their sixth full-length album, Us and the Night, in 2016.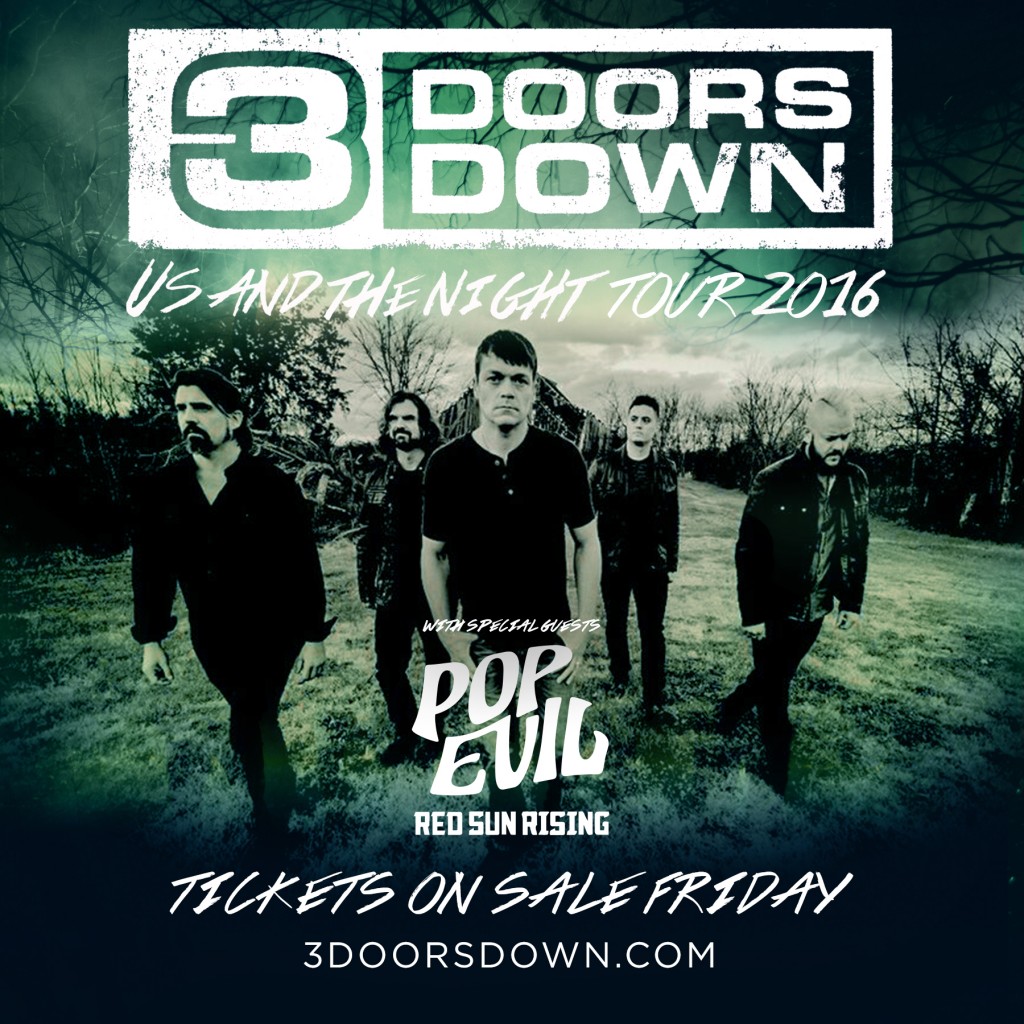 ---
May 16th



Def Leppard  formed in 1977 in Sheffield, England as part of the new wave of British heavy metal movement.
The band's strongest commercial success came between the early 1980s and the early 1990s. Their 1981 album, High 'n' Dry, was produced by Robert John "Mutt" Lange, who helped them begin to define their style, and the album's standout track "Bringin' On the Heartbreak" became one of the first rock videos played on MTV in 1982. The band's next studio album, Pyromania in January 1983, with "Photograph" as the lead single, turned Def Leppard into a household name. In the U.S., Pyromania was certified Diamond (10× Platinum). In 2003, the album ranked number 384 on Rolling Stone's 500 Greatest Albums of All Time.
Def Leppard's fourth album Hysteria, released in August 1987, topped the UK and U.S. album charts. As of 2009, it has reached beyond the success of Pyromania, having been certified 12× Platinum for sales of over 12 million in the U.S. and has gone on to sell over 25 million copies worldwide. The album spawned seven hit singles, including the U.S. Billboard Hot 100 number one "Love Bites", alongside "Pour Some Sugar on Me", "Hysteria", "Armageddon It", "Animal", "Rocket", and "Women". Their next studio album, Adrenalize (the first following the death of guitarist Steve Clark), reached number one in the UK and U.S. charts in 1992, and contained several hits, including "Let's Get Rocked" and "Have You Ever Needed Someone So Bad". Their 1993 album, Retro Active, contained the acoustic hit song "Two Steps Behind", while their greatest-hits album Vault, released in 1995, featured the UK hit "When Love & Hate Collide".
As one of the world's best-selling music artists, Def Leppard have sold more than 100 million records worldwide, and have two albums with RIAA Diamond certification, Pyromania and Hysteria. They are one of only five rock bands with two original studio albums selling over 10 million copies in the U.S. The band were ranked No. 31 in VH1's "100 Greatest Artists of Hard Rock"and ranked No. 70 in "100 Greatest Artists of All Time".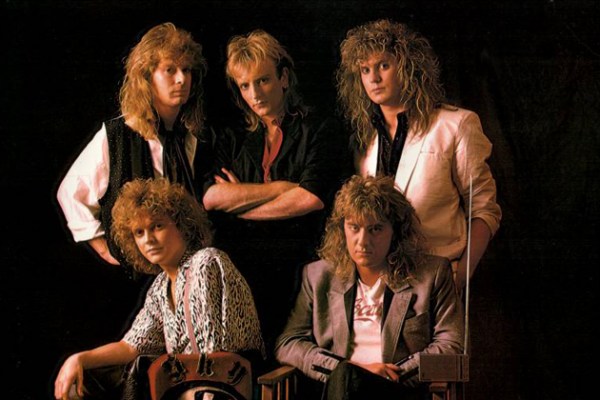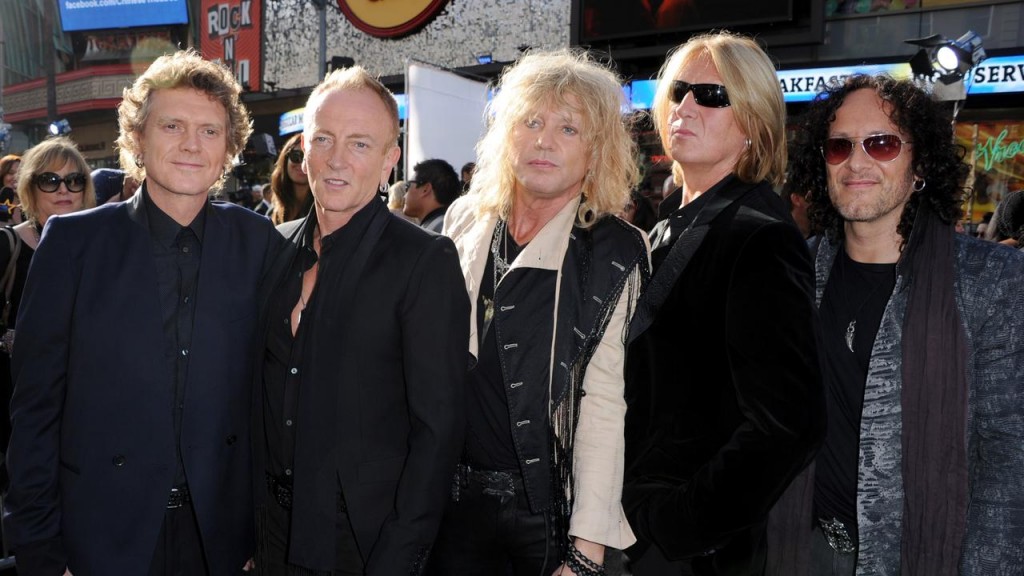 ---
May 9th



TESLA formed in 1984 in Sacramento as City Kidd, and was renamed TESLA during the recording of their first album, 1986's Mechanical Resonance. It produced the hard rock hits and crowd favorite, "Modern Day Cowboy" and "Little Suzi." Mechanical Resonance reached the Top 40 on the album charts, and eventually went platinum. However, it was the 1989 follow-up effort, The Great Radio Controversy, that truly broke the band. The first single, "Heaven's Trail (No Way Out)," was another hit with hard rock audiences and set the stage for the second single, a warm, comforting ballad named "Love Song"
In 1996 Tesla disbanded but reformed 4 years later in 2000 and have released 3 studio albums since their reform.
Checkout Tesla as The Rock 105 Feature Artist of the Month for May 2016
http://www.wklc.com/feature-artist-of-the-month/