Every Monday Night at 11:20, Rock 105 reaches deep in "The Vault" searching for those deep track you know, love and maybe forgot about!
presented by: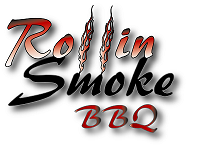 Big Chimney
4008 Crede Dr, Charleston, WV 25302
(304) 437-2643
Sissonville
1930 Pinewood Dr Sissonville, WV 25312
(304) 984-2277
---
Sept. 26th


Led by guitarist/vocalist Gavin Rossdale, Bush became the first post-Nirvana British band to hit it big in America. Of course, they became a hit by playing by the grunge rules — they had loud guitars, guttural vocals, stop-start rhythms, and extreme dynamics. Formed in late 1992 by Rossdale, Bush landed an American record deal before they had a British label. Sixteen Stone, their debut album produced by Clive Langer and Alan Winstanley (producers of early-'80s hits by Madness and Elvis Costello, among others), was released in late 1994 by Interscope Records. By the end of December, Bush's "Everything Zen" video had landed in MTV's Buzz Bin and the album began to take off; by spring of 1995, the record had achieved gold certification. By that time, the band was successful enough in the U.S. to land a British record deal, although they weren't able to match their American success in the U.K.
Razorblade Suitcase Over the course of 1995, Sixteen Stone became a major hit in the U.S., with "Little Things" reaching number four on the modern rock charts in the spring; later that year, "Comedown" and "Glycerine" both reached number one on the modern rock charts, as well as crossing over into the pop Top 40. Despite their success, Bush received scathing reviews from the press and many alternative rock insiders who believed the group was manufactured. To counter such charges, the band asked Steve Albini — notorious for his abrasive productions for not only Pixies, Nirvana, and PJ Harvey, but also countless indie bands — to helm its second album. The resulting Razorblade Suitcase was released in time for the Christmas season of 1996. The album was greeted with mixed reviews that were nevertheless more positive than those surrounding Sixteen Stone, and the album entered the U.S. charts at number one, and made some headway in the U.K. However, by the spring of 1997, the album had stalled somewhat, producing only one major hit in "Swallowed," and reaching only double-platinum status.
DeconstructedDeconstructed, a collection of electronic remixes, appeared in late 1997, and in the fall of 1999, Bush returned with The Science of Things. In late 2001, they went back to basics with the guitar-driven album Golden State. Although it didn't storm the charts like previous albums, fans still supported Bush, as was evidenced by their sold-out tour across North America. During this time, Helmet guitarist Chris Traynor was added as a touring member. Shifts within the band, however, took a sharp turn several months later when founding member Nigel Pulsford announced his departure in May. Pulsford, who had started a solo career as well as a new family, left without much drama and disapproval. Traynor stepped in to fill his shoes, but the tour would still be Bush's last, and they ultimately disbanded in 2002. Rossdale returned to music in 2004 with a new project, Institute, and issued a solo album in 2008.
The Sea of Memories In 2011 Rossdale reformed Bush with Traynor and bassist Corey Britz; Pulsford and Parsons declined to rejoin the band. That year they released the Bob Rock-produced The Sea of Memories, their fifth studio album and first since 2001's Golden State. The album performed modestly well — lead single "The Sound of Winter" topped Billboard's Alternative Songs and Rock Songs charts, with the record peaking at 18 on the Billboard 200 — and the group toured behind the record into 2012. Reinvigorated by being back in the game, and eager not to appear a cash-in, Rossdale returned to the studio almost immediately upon coming off tour and began writing another record. In 2013 he became a coach on The Voice alongside his wife Gwen Stefani. The sixth Bush album, Man on the Run, was recorded in 2014 with Nick Raskulinecz and Jay Baumgardner and released in October of that year.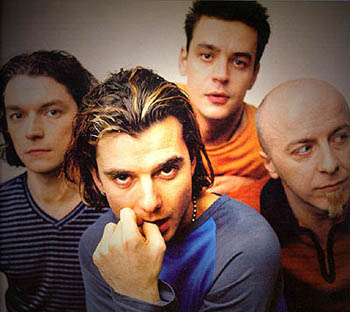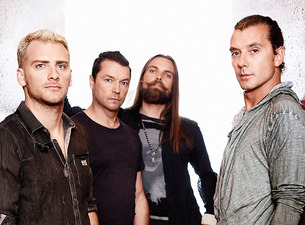 ---
Sept. 19th
Billy Squier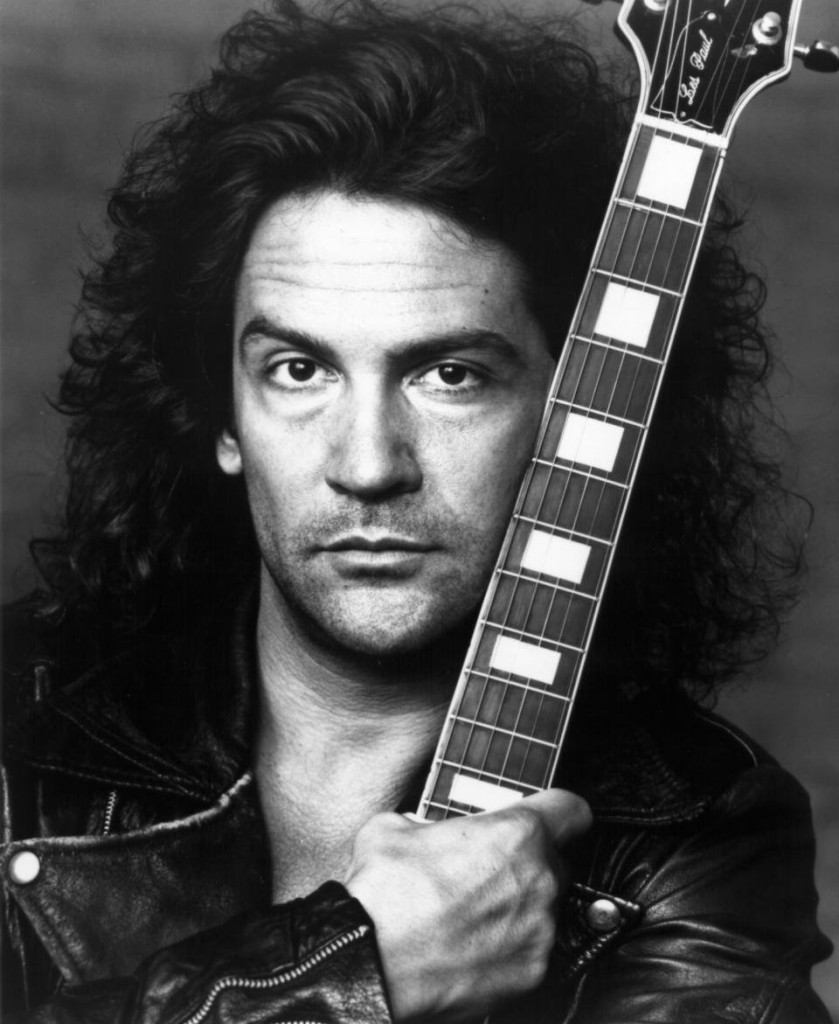 Many point to Billy Squier as early-'80s rock personified — an era when he and many of his peers tempered hard rock with pop melodicism — and by adding just the right amount of posing and posturing for the newly constructed MTV set, he scored a string of arena rock anthems and power ballads. But Squier did not enjoy overnight success as it took many years and several failed bands before he hit paydirt as a solo artist. Born on May 12, 1950, in Wellesley Hills, MA, Squier began playing piano and guitar at an early age, but didn't become serious with music until discovering Eric Clapton (via the renowned British guitarist's stints with John Mayall & the Bluesbreakers and Cream) in the late '60s and deciding to pursue music full-time. After playing in several local bands in the Boston area, Squier spent the early '70s relocating back and forth between Boston and New York City, during which time he contributed to a troupe that combined music with poetry (called Magic Terry & the Universe), attended the Berklee College of Music, and played in a pair of rock groups (N.Y.C.'s Kicks, which included future New York Dolls drummer Jerry Nolan, and Boston's the Sidewinders).
But it wasn't until Squier's next band, Piper, that the singer/guitarist fronted a group that inked a recording contract, issuing a pair of underappreciated albums for A&M (1976's self-titled debut and 1977's Can't Wait), before splitting up. Undeterred, Squier soldiered on as a solo act, issuing his solo debut, Tale of the Tape, in 1980, which spawned a moderate rock radio hit with "You Should Be High Love," setting the stage perfectly for his big commercial breakthrough. Looking to the bombastic rock of early Led Zeppelin for inspiration, Squier's sophomore release, Don't Say No, became a monster hit on the strength of the Zep carbon copy "The Stroke," as well as such other rock radio staples as "In the Dark," "My Kinda Lover," and "Lonely Is the Night," all of which enjoyed heavy rotation on the newly founded MTV, helping Squier expand his audience even further.
Squier's hit parade continued with 1982's Emotions in Motion, another big release that spawned an additional monster radio/MTV hit with "Everybody Wants You," as Squier supported the album with a tour of U.S. arenas (with an up-and-coming Def Leppard opening). But on his next release, the 1984 Jim Steinman-produced Signs of Life, Squier hit a snag in his career. Although the album was another sizeable U.S. hit, the video for the album's single, "Rock Me Tonite," alienated some of Squier's hardcore rock following, as the singer was filmed flamboyantly prancing around his apartment in time to the music (and in a moment of great delight, ripping off his shirt) — resulting in the clip often being considered one of the most inadvertently hilarious videos of all time.
Squier continued to issue albums throughout the '80s (including such titles as 1986's Enough Is Enough and 1989's Hear & Now), but it wasn't enough to prevent his audience from moving on to such younger, similarly styled acts as Bon Jovi and Mötley Crüe, as the hits eventually dried up. Squier continued to release albums in the '90s (1991's Creatures of Habit, 1993's Tell the Truth, and 1998's Happy Blue), but the hard rock audience, who became more interested in such unpretentious rockers as Nirvana, had deemed the majority of '80s rockers passé.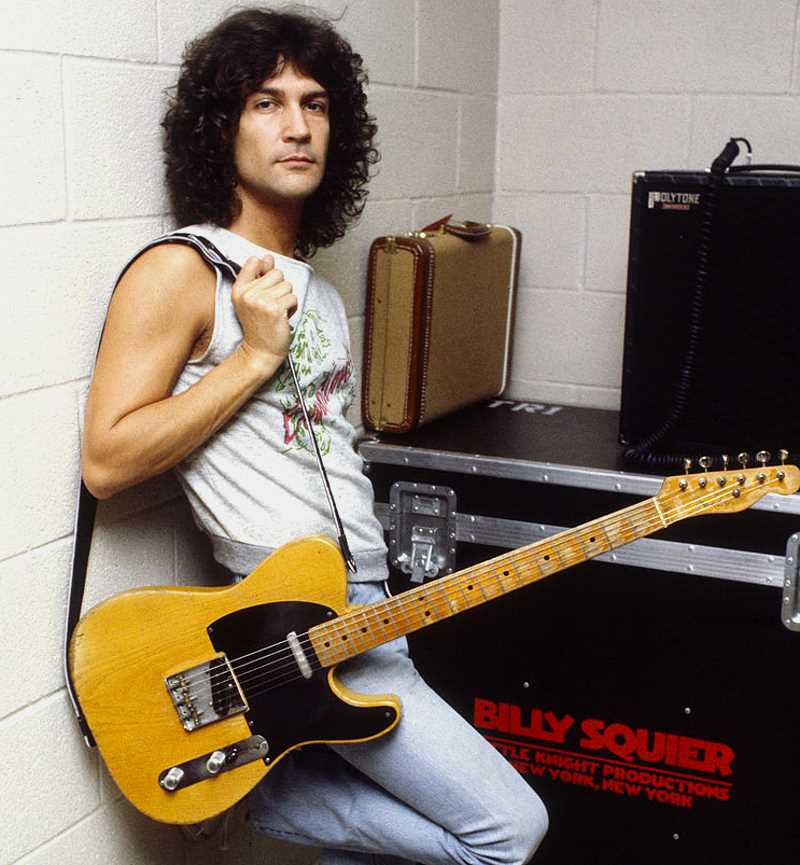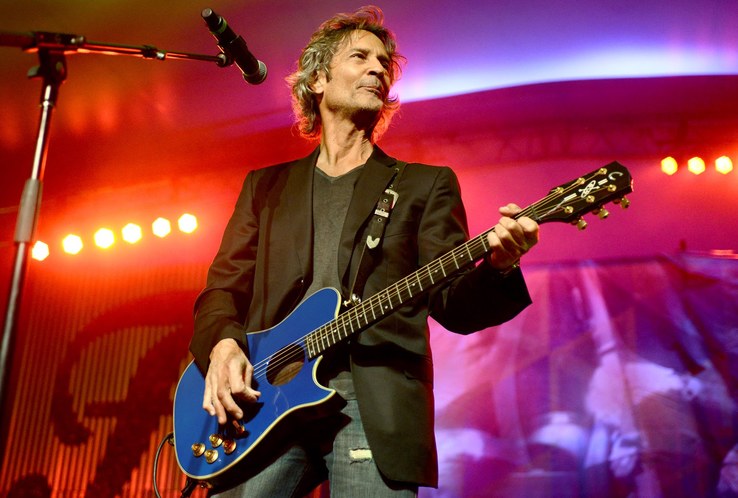 ---
Sept. 12th


Soundgarden was one of the seminal bands in the creation of grunge and was one of a number of grunge bands signed to the record label Sub Pop. Soundgarden was the first grunge band to sign to a major label (A&M Records in 1988), though the band did not achieve commercial success until they popularized the genre in the early 1990s with Seattle contemporaries Pearl Jam, Nirvana, and Alice in Chains.
Soundgarden achieved its biggest success with the 1994 album Superunknown, which debuted at number one on the Billboard charts and yielded the Grammy Award-winning singles "Black Hole Sun" and "Spoonman". In 1997, the band broke up due to internal strife over its creative direction. After more than a decade of working on projects and other bands, Soundgarden reunited in 2010 and their sixth studio album, King Animal, was released two years later.
As of 2012, Soundgarden had sold more than 10.5 million records in the United States,and an estimated 22.5 million worldwide.VH1 ranked Soundgarden at number 14 in their special 100 Greatest Artists of Hard Rock