Every Monday Night at 11:20, Rock 105 reaches deep in "The Vault" searching for those deep track you know, love and maybe forgot about!
Monday Nights at 11:20 we find that track you've been longing to hear deep inside "The Vault"
This Monday February 15th in honor of President's Day Rock 105 will reach in The Vault and dig out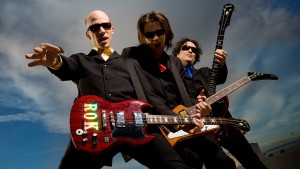 The Presidents of the United States of America, is a twice Grammy-nominated American Alternative Rock band. The band formed in Seattle, Washinton in 1993. The three-piece group currently comprises vocalist and "basitarist" Chris Ballew, drummer and vocalist Jason Finn with "guitbassist" and vocalist Andrew McKeag. "Guitbassist" and vocalist Dave Dederer was a member of the band for 11 years before leaving in 2004.